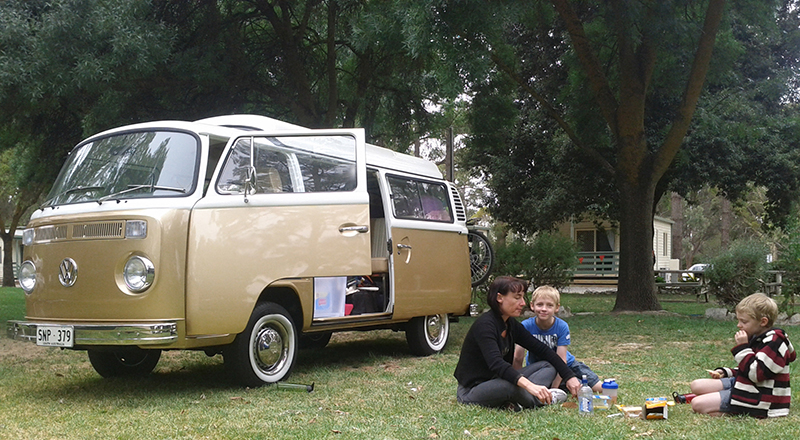 27 Dec

My 1974 VW Kombi Restoration

I was 8 years old in 1974 when my family became the proud owners of a brand new VW Kombi with a full camper fitout. It was our home for four months in 1975 as we travelled up the middle and around the Eastern coast of Australia, and then on numerous shorter family holidays. When my Dad died in 1989 it passed on to me, and it has also given my family many great holidays since then.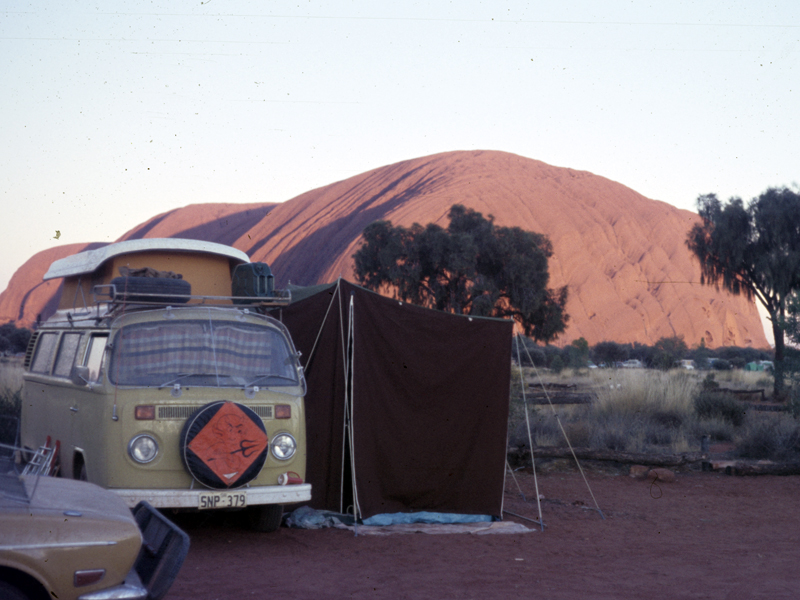 It's almost forty years old now, and it's been starting to show it's age a little (a little rust starting to show up here and there), I came to realise that, left to it's own devices it wasn't going to be around forever. The only answer was something I'd been dreaming of doing for years. A full restoration of the van (it's part of our family now, there's no way I'd ever consider not having it if there's anything at all that I can do about it, despite the fact that regularly we get people stop us on the street, or knock on our front door offering to buy it off us).
Now I'm no expert mechanic, so most of the work would be done by those who know what they're doing, but I was keen to do as much of the work as I could. The first step was relatively easy, strip it back to not much more than a bare chassis. This was both a little sad, but at the same time, very enjoyable for me, I found lots of things that reminded me of my childhood stored away in corners in the van (including the original receipt from the Whyalla VW dealer for the cost of just over $6000, including 12 months registration, practically a fortune back in those days, certainly for my family). So, over the course of a couple of weeks, the van went from this: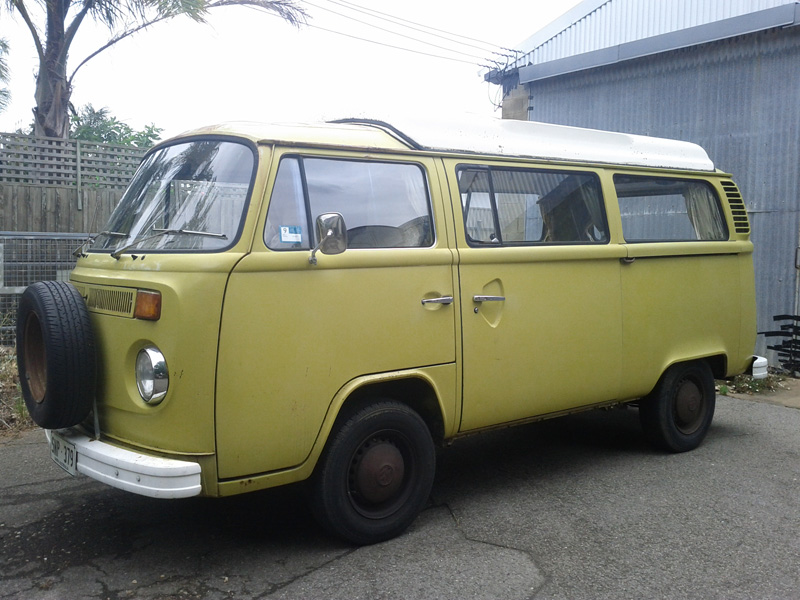 To this: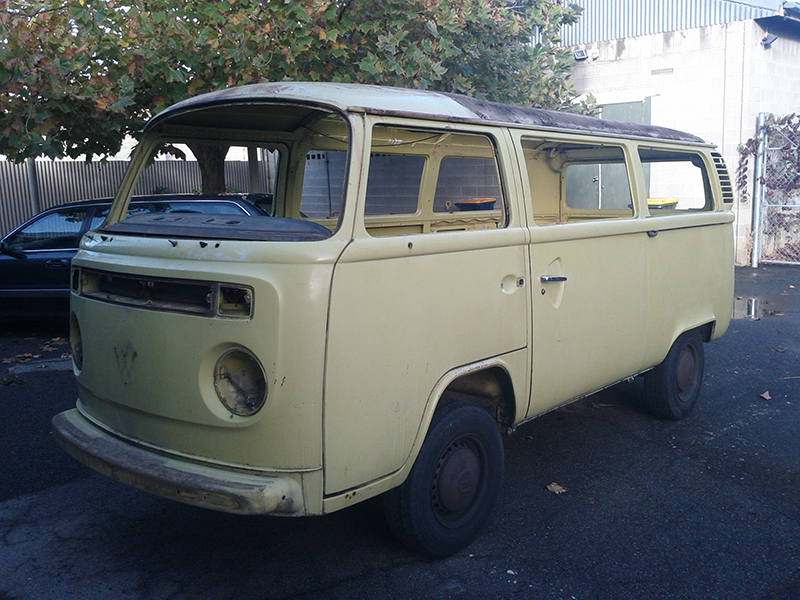 The next step was to remove the existing paint by sodablasting it, inside and out.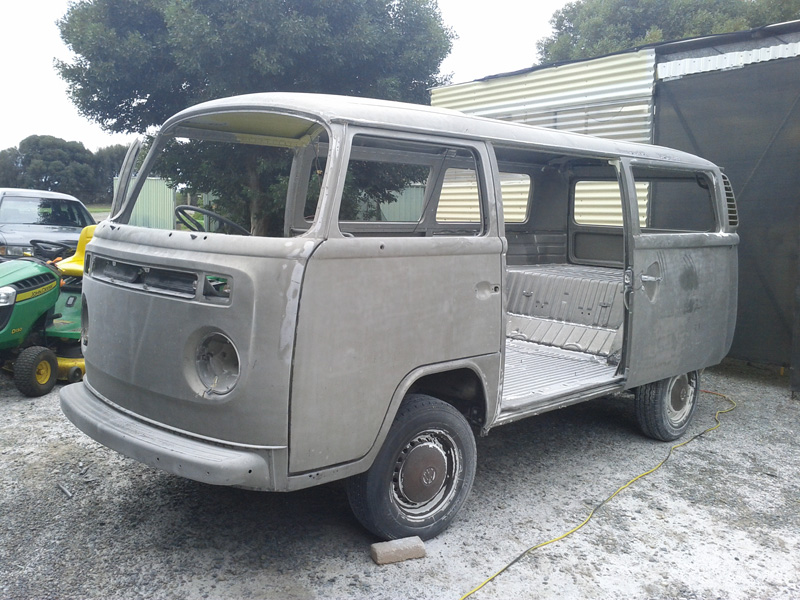 And then it was transported to Crispin Classic Car Restorations for bodywork and paint.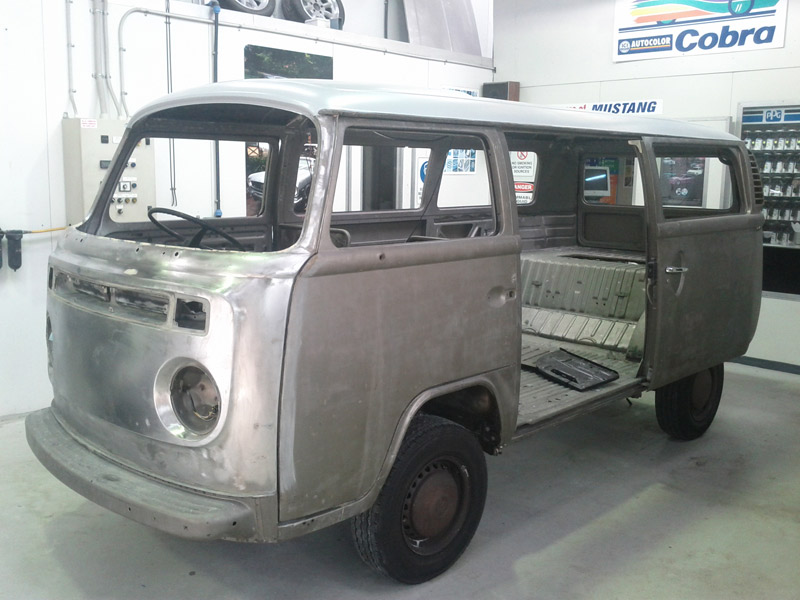 I was reasonably happy with the van's condition once it was stripped back to bare metal, there were some obvious small patches of rust that needed repairing, but no really terrible surprises under the paint, which was great news! This stage of the process progressed quite quickly, the next time I visited it was in the spray booth receiving it's primer coats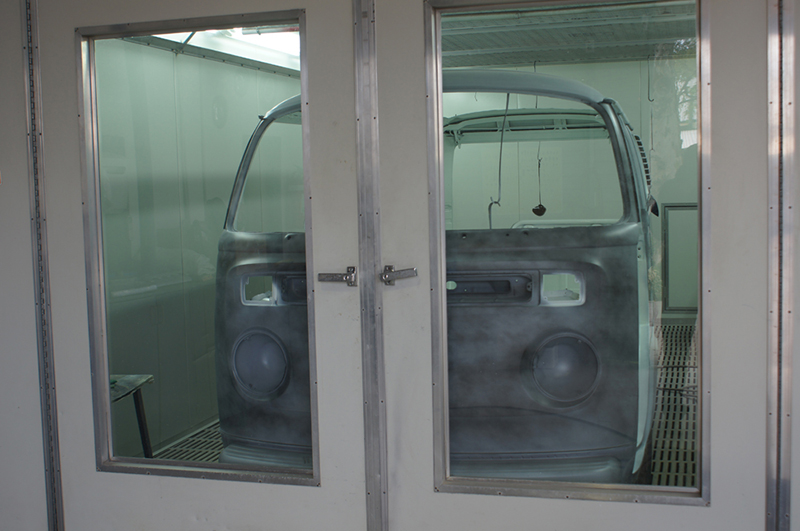 And then at the next visit it even had a smooth white roof and interior.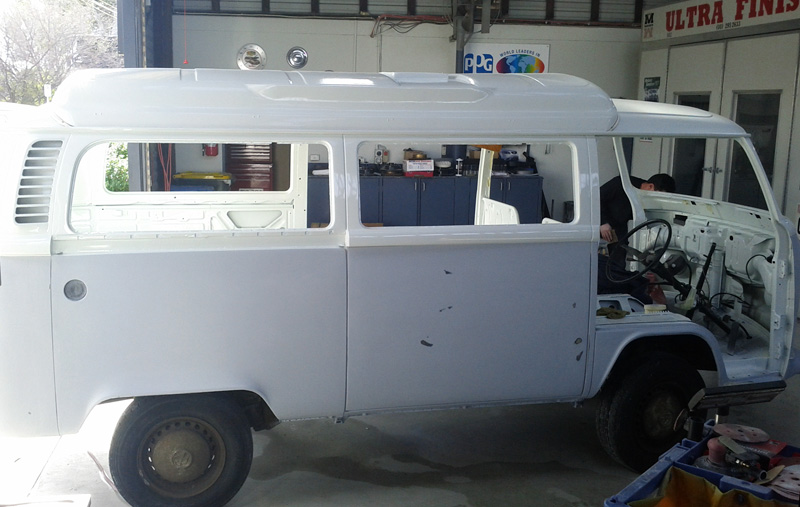 I had spent a lot of time agonising over the colour it would be painted. Purists would suggest that it should have been repainted in the original colour, but given that I had grown up with the van, I felt a need to reflect that it had also grown up with me. I wanted to try something different, I wanted a van that would be relatively unique, and so, in the end, I chose a colour called Cosmic Gold from the VW colour range (a side story is that my first car was a 1962 beetle, which my Dad and I painted in our garage in a metallic colour called Cosmic Blue, so there was another connection to my youth here, that little thing made a difficult decision feel right). When you try to be unique though, you never really know if it'll work until you see it, it's one thing to look at a colour swatch an inch square, it's another to see a whole van painted in that colour. When I did get to see the whole van with it's new paint I was immediately very, very pleased with the result.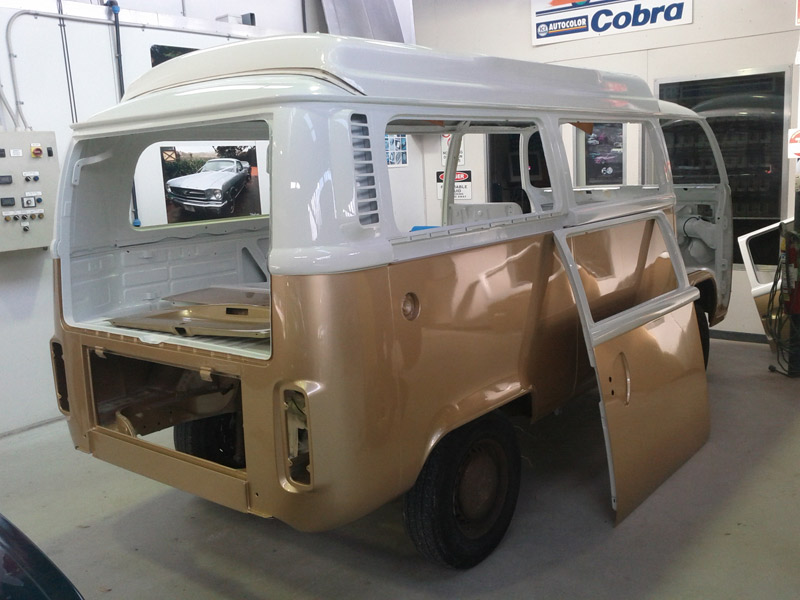 While the engine was out of the van it was given a serious cleanup (no major rebuild on it yet, it's still running well and 'if it's not broken, don't fix it'). It went from this: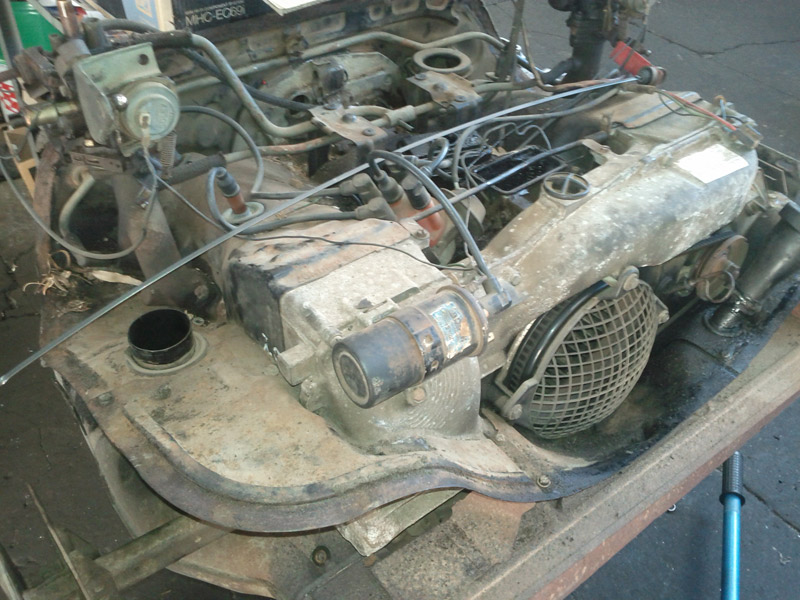 To this: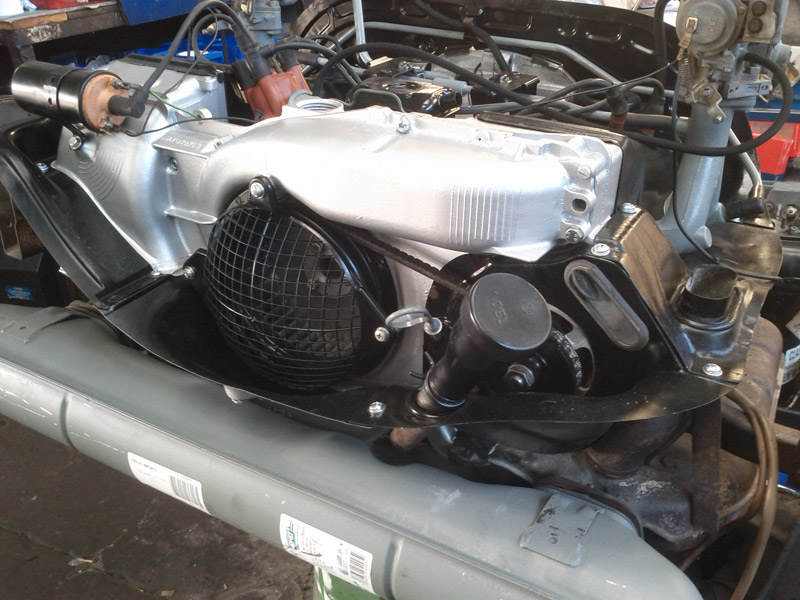 Amazing job by the boys at GHR Motors!
The task then was to gradually add back on the parts, either cleaned up or replaced where necessary. This was probably the most enjoyable part of the process, as each new part was added the picture became clearer and more complete.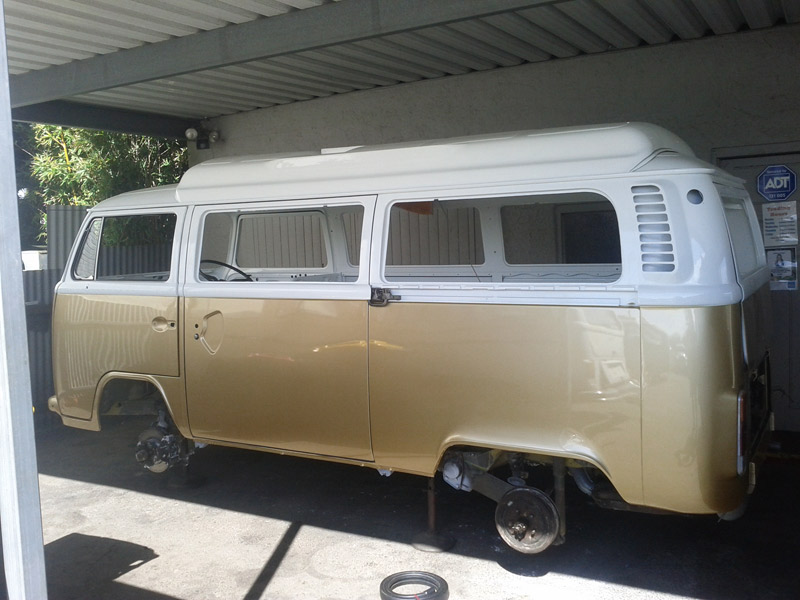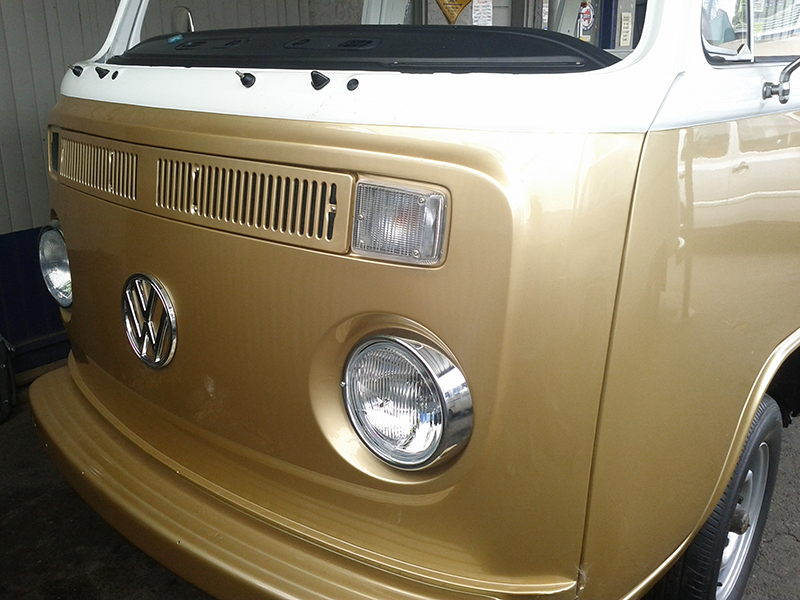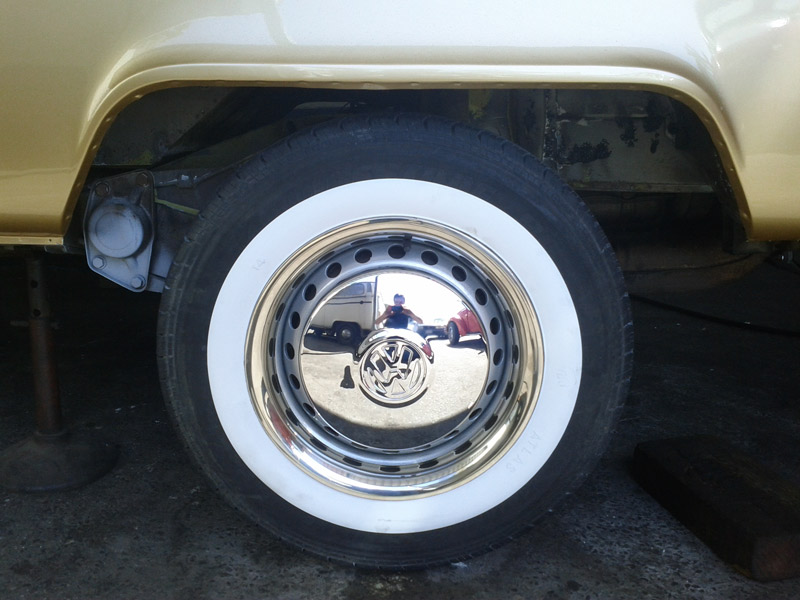 The interior trim work was done at Castle trim providing recovered seats, new headlining, and new matching canvas for the pop top.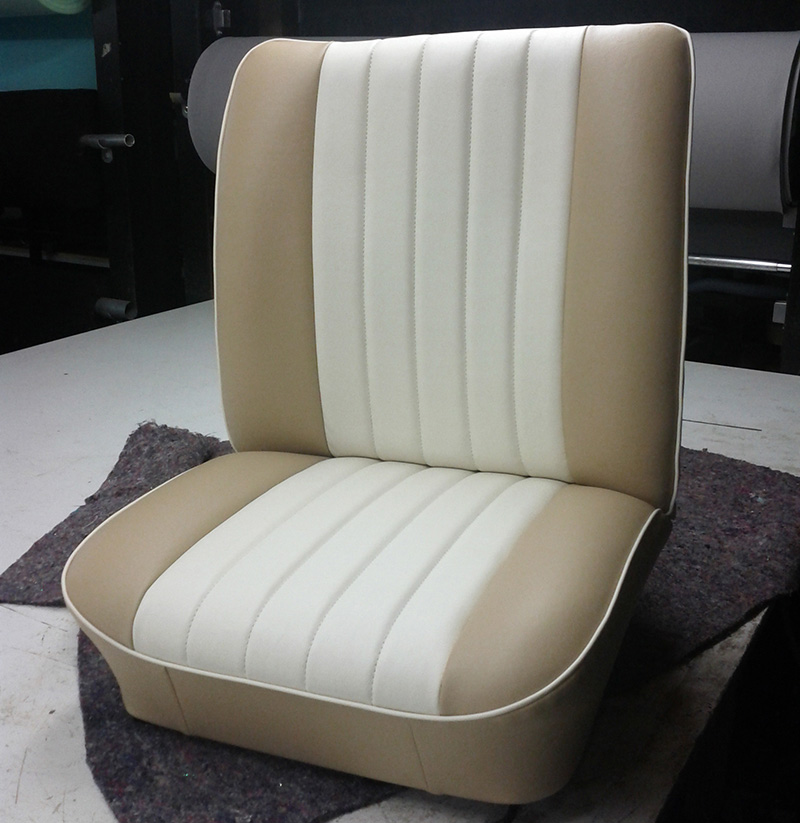 The camper interior (cupboards, fridge etc) is still to be completed, waiting for the budget to catch up, but that hasn't stopped us from getting back into camping mode with it, and I have to say, after 9 months off the road, it's great to have it back!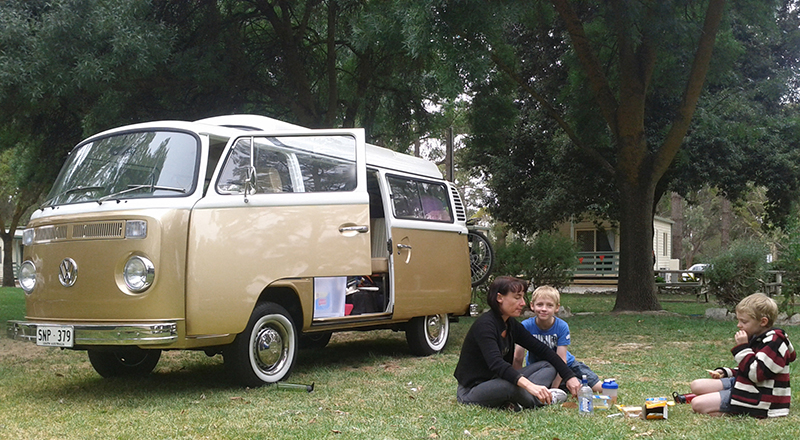 Thanks to Crispin Classic Car Restoration, GHR Motors, Castle Trim and eveyone else who played a part in realizing my dream of keeping the Kombi alive, hopefully for another forty years at least! The next time it goes through this process it'll hopefully be done by my boys after it's become theirs, keeping their Dad's old van alive.